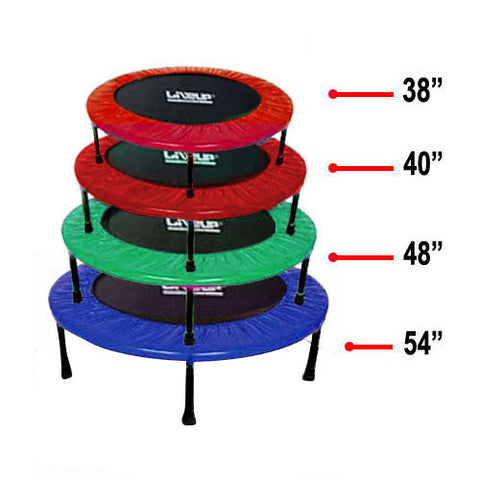 Trampoline -
PE Item, suitable for home use.
Loads of fun and safe for very young users when accompanied by adults.
• A heavy duty trampoline by LiveUp is highly stable.
• Easy to store and requires very less storage space as it can be stored flat.
• Versatile teaching & training tool. 
• Fun & suitable for all ages.
• Suitable for both indoor or outdoor use
• Promotes balance, rhythm and coordination.
• Exercise aid & games tool
• Used for adult/middle school foot drills
• Available in different sizes, and can be used both by men and women.
• Sold per piece. (picture showed for illustration.)
Colours may vary from product picture.
Blue |  Red | Green

These are also be used for coaching, strength and conditioning, speed & game drills. An excellent way to improve foot speed, agility, coordination and overall quickness & they are an integral part of many SAQ programs and compliment many different sports and events.

Please check with us in store.


---
We Also Recommend