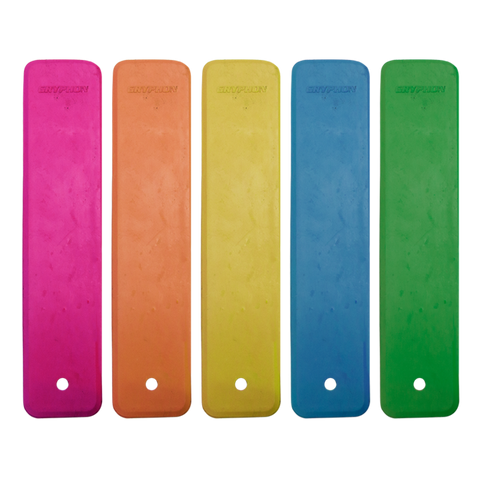 Ground Marker - FLAT Rubber Rectangular -x
Available in Rectangular Arrow shapes.
Essential for any training activity, these provide structure in a training session.
• Portable / Lightweight
• Safe
• Durable

Assorted colours as depicted in image.
Colour depends on stock availability.
Red | Yellow | Green | Blue
Sold individually.

- Ideal for a variety of uses both indoors and outdoors. 
- Lightweight, durable & perfect to use on any surface. 
- Non-slip textured side.
- Dimension: 33cm x 7.5cm
Made up of high quality soft and flexible plastic polymers with UV stabilizers,
These markers endures all weather conditions. Bright & striking hues also ensures all round visibility even from distances.
Coaches and athletes know cone/marker training is key for adding agility and speed during conditioning. That's why they were developed early on in competitive sports & condition training.
These ground markers are manufactured with superior quality & whatever sport you may be playing or coaching, these will help you set boundaries and lines and run drill & exercises with ease. They're flexible & weather resistant, ensuring long-term durability & convenience.


---
We Also Recommend