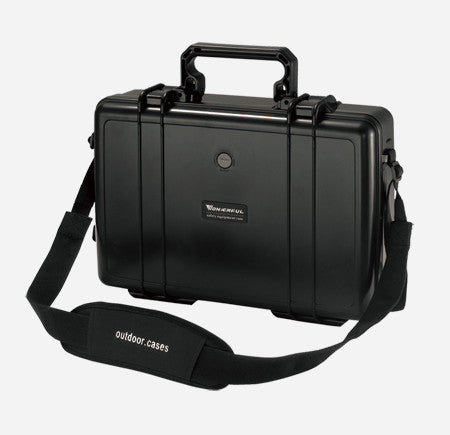 Hardcase Luggage - Carrier Case Equipment Bag PC3810N -
37cm X 25cm X 8cm
High strength, high impact resistance, and absolute waterproof seal, moisture, dust, containing a special hardware box sponge (or guard interval), is ideal for professional use box to store valuable equipment.

Widely used in sports & physical education, public security, fire protection, counter-terrorism, the military (cross-sea combat), many areas of aviation, outdoor photography, field trips, scientific exploration, and carefully protect your precious equipment.
Solid : box using one of the high impact polymer material injection molding, tough compression.
Seal : flat type flexible sealing foam rubber strip to ensure a waterproof airtight.
Durable : all hinged stainless steel, corrosion durability.
Multi-purpose : the normal operating range of -25°C to +80°C; optional moisture cards, to achieve low humidity preservation; or according to the actual needs of optional accessories to meet various special requirements.


---
We Also Recommend