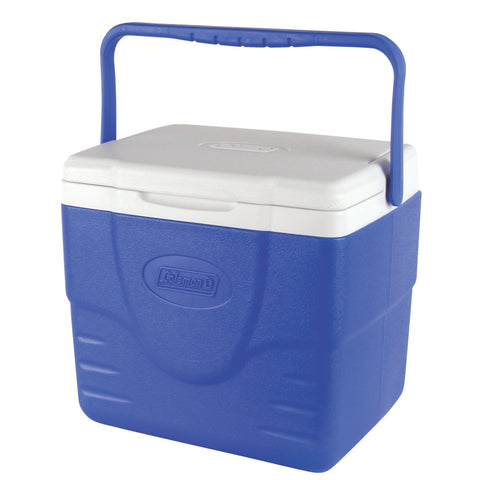 9 Quart Cooler Box (8.5L) ~
When it's time to take a lunch, take it anywhere with a Coleman® 9 Quart Excursion® Cooler. Large enough to hold 9 cans, you'll have plenty of space to pack a full meal. Whether you're bringing lunch to work or heading out for an afternoon picnic, the bail handle makes getting to your destination easy.
Dimension 24cm (W) X 33cm (L) X 29cm (H)


Coleman jugs are manufactured out of HDPE. High Density Polyethylene plastics are completely free from BPA and thus safe for direct impact with humans. 
BPA stands for bisphenol A, an industrial chemical found in polycarbonate plastics and epoxy resins, which Coleman Water jugs do not use.
BPA is a chemical in some polycarbonate bottles and utensils. Although a few of Coleman products contain BPA, none of Coleman's insulated coolers or jugs contain polycarbonate or BPA. All of the materials used in Coleman Coolers and Jugs are approved for food contact. Coleman coolers are produced from materials that are approved for food contact.


---
We Also Recommend